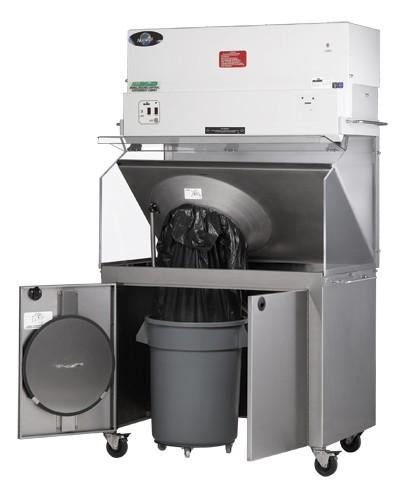 The NuAire AllerGard™ ES NU-607 Class I BSC is an Animal Bedding Disposal Waste Station that is designed with user safety in mind. This unique waste containment station features a dynamic air barrier with 100 FPM inflow velocity combined with a HEPA filtration system ensures all particles remain within the stations walls, protecting the user & the surrounding environment. The NU-607 comes standard with an AeroMax™ Electronic Control System with intuitive designed features such as electronically monitored cabinet airflow through a digital pressure transducer, and alarms in the event of low or excessive airflow in the unit.
Ergonomic Friendly Features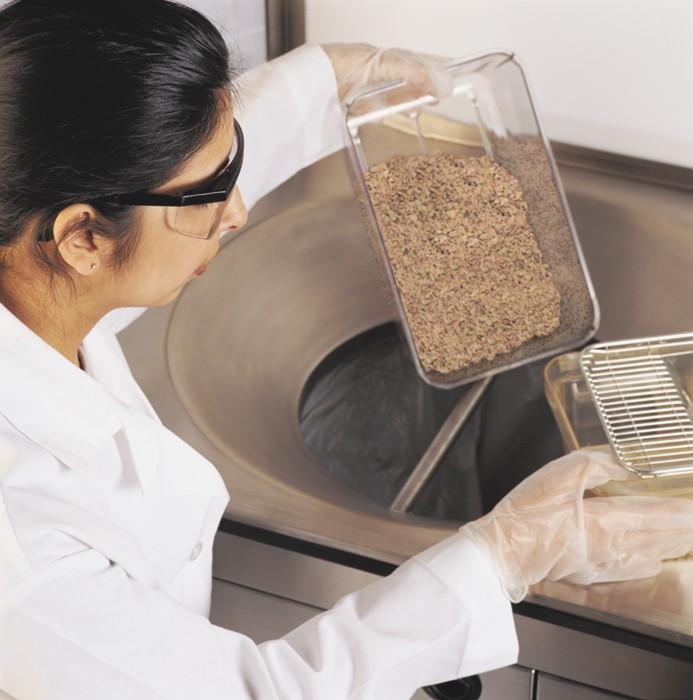 Along with modern technological features, the AllerGard waste disposal station is also known for its ergonomic qualities. Constructed with clear acrylic walls for full visibility and cool white lighting, the NU-607 makes it easy for the user to see the task at hand. The work surface is situated at an ergonomically friendly standing height, while the large work zone creates the perfect area to clean properly and dispose of cage waste. From the large 16-inch (356 mm) access opening to the stainless steel work surface, the NU-607 is incredibly easy to maintain and keep clean.
The NU-607 Disposal Waste Station also allows you to choose either a single or dual bin model. These are built right into the work area, making it incredibly easy to reach and remove. But when a single bin model is selected, how does the user know the weight of the waste bag before removal? This information is crucial to know in order to safely remove the waste without the user risking injury.
That's where the optional integrated scale comes in. Any NU-607 model can be customized with the additional scale feature that is built right underneath the cabinet. This provides each individual with the exact weight of the waste bags at all times, allowing them to discard of the waste at a weight they are comfortable lifting eliminating the risk of injury.
The optional scale comes standards with such features as:
Scale integrated into the bottom of the unit
Autolift on scale to raise to desired height
Display is remote and mounted on the back wall. Runs on batteries or DC Power.
Ramp to easily roll waste bin on/off of scale
Convenient supports inside left door to safely hold the chute cover for storage while not in use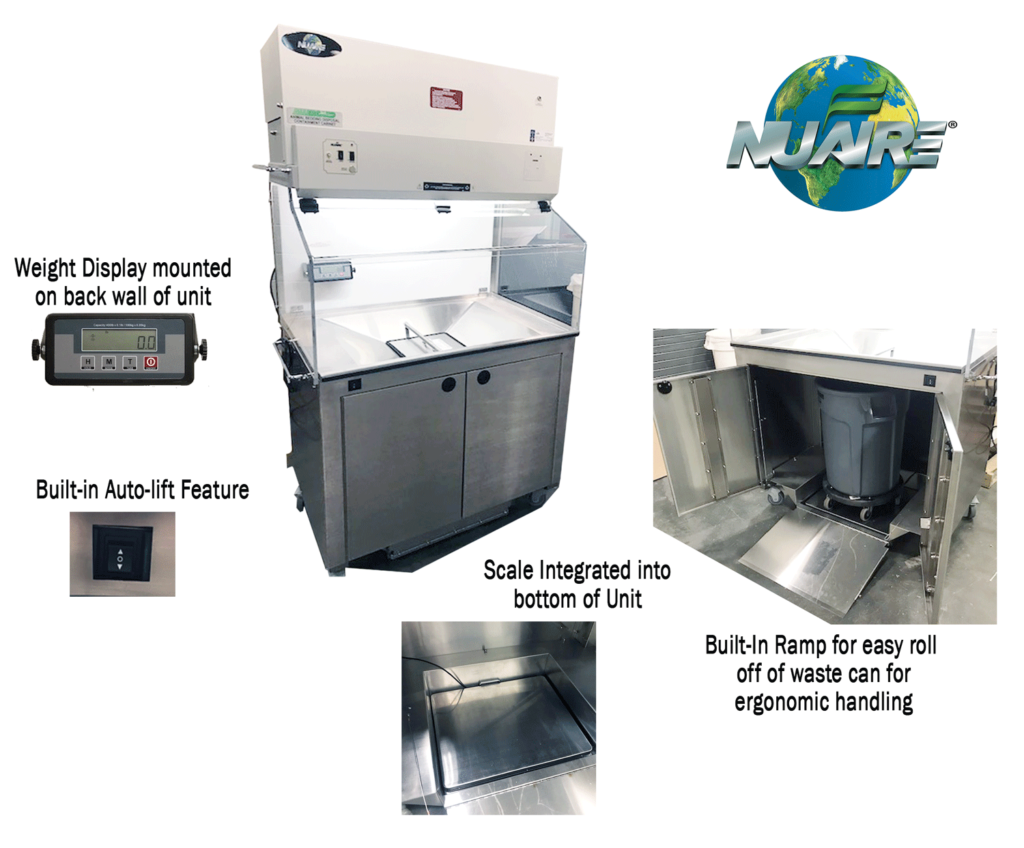 To view more information or request a proposal on the NuAire AllerGard™ ES NU-607 Class I Animal Bedding Disposal Waste Station click here.