Make it a priority this New Year to clean up & organize your laboratory for efficiency & safety.
Whether it's organizing your laboratory freezer, decluttering benchtops, or maximizing your lab space, there are plenty of ways to improve efficiency and safety in your lab. Select from a product below to learn more or contact us today to speak with your local area rep.
Organized Cold Storage:
Compact Cold Storage
Save Valuable Lab Space
Benchtop & Undercounter Units
Slim-Style Units Fit Into Tight Spaces
Combo or Stacked Refrigerator/Freezers for an all-in-one solution
Freezer Racks & Labeling
Organize Your Laboratory Freezers
Upright & Vertical Freezer Racks
Freezer Rack Labeling & Identification Accessories for Inventory Management
Variety of Storage Boxes & Cell Dividers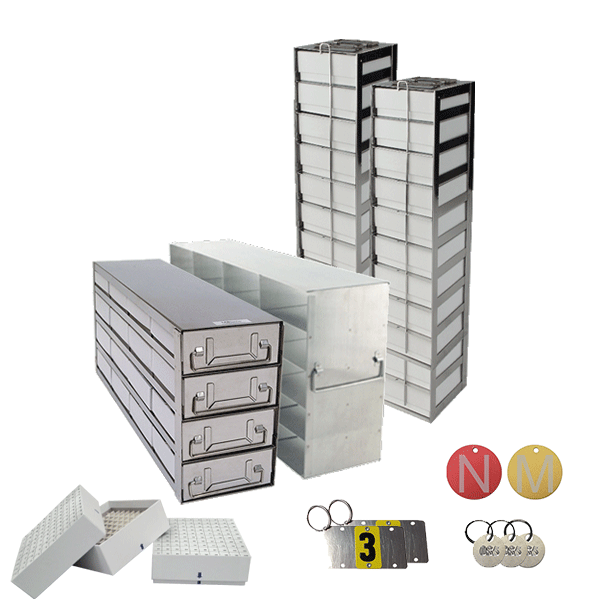 Safe Storage Solutions:
Starsys® Cabinets & Mobile Workcenters
Add Storage & Mobility to Your Laboratory
Metro® Starsys® Cabinets, workstations & carts available
Pre-configured & custom-built options
Variety of sizes & storage options available
Contact us today for custom solutions for your specific needs
Safety Cabinets & Security Lockers
Undercounter & large upright cabinets for flammables & corrosives
High security cabinets, lockers & wire framed storage units
Narcotics & sensitive material security cabinets
Metro Top-Track® & qwikTRAK® High-Density Storage Systems
Up to 36% additional backroom storage space.
Effortless rollability provided by track and ball bearing casters.
Easy to assemble — no drilling, bolting or shimming to floor required.
Overhead track eliminates dirt and debris accumulation associated with floor track systems.
Floor track compensate for rough or choppy floor surfaces and provide a smooth gliding surface for the mobile units.
Available in a variety of shelf widths, lengths, styles and finishes.
Clean Air for Your Lab:
Air Filtration Systems
Clean Up the Air in Your Lab
Removes particulates/aerosols from room
24/7 HEPA Filtration
Low Cost, Low Consumption & No Ductwork Required
Filtered Chemical Storage Cabinets
Safely Store Toxic or Noxious Chemicals
Undercounter & Large Upright Units
Continuous Filtration of Ambient Air
Eliminates Inhalation of Noxious Vapors & Odors
Contact Us Today for a Proposal!