Laboratories face a common challenge: the need for sufficient space to accommodate equipment, personnel, and storage requirements. Floor space management in a laboratory can be challenging, particularly when space is limited. Metro has created a solution for increasing lab space by storing materials into a dense, yet easy to access storage system with "high density shelving systems".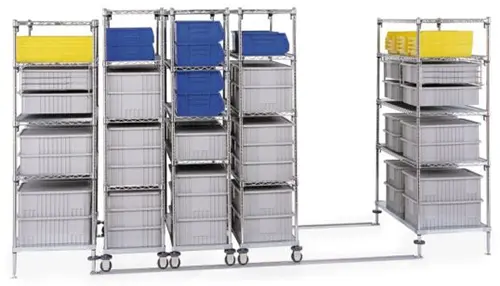 Solution: Metro High Density Shelving Systems
Metro High Density Shelving Systems offer a solution to lab space management issues by increasing storage space by 50% with organized efficiency. Two different types of high-density systems are available: the Overhead TOPTrak Shelving System and the qwikTRAK Floor Track System.
Features an "Active Aisle" with mobile shelving units on an overhead track between two stationary units.
Provides easy cleaning and cart access with an open aisle for users to walk through or push carts.
Robust and holds a maximum capacity of 900 lbs for medium-duty applications.
Ideal for vivarium research laboratories, offering the ability to store and organize feed, bedding, or cages while maintaining a clean and sterile environment.
Double-deep configurations are possible to increase the overall depth of the shelving for greater storage capacity.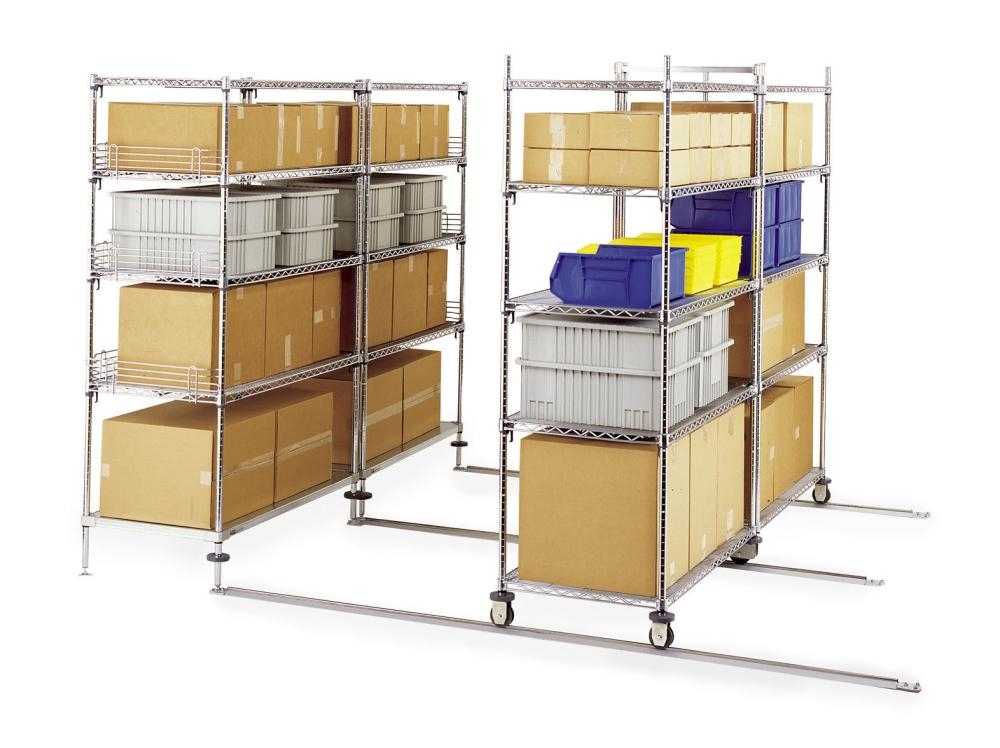 Designed with floor tracks for smooth and easy access between aisles.
Compensates for laboratories with rough floor surfaces, protects against wear and tear, and does not require floor mounting.
Can store a maximum of 1200 to 2000 lbs evenly distributed, depending on the shelving unit selected.
Double-deep configurations can also be created to increase storage capacity further.
Both systems provide ideal compact storage solutions for life sciences or clinical research laboratories while freeing up lab space. Customizable specifications, including special shelving finishes for dry or wet environments, optional heights, and storage capacities are available to meet the storage needs of any laboratory regardless of space. For more information, get in touch with your local area LabRepCo sales rep to learn more about increasing lab space with high density storage systems.