Our Mission

LABREPCO is committed to exceeding the expectations of the scientific community and being recognized as the true solutions provider for laboratory equipment.
Established in 1978, LabRepCo, LLC is one of the largest and most respected consultative laboratory equipment sales organizations in the United States.
We serve a 20 state East Coast based territory, with regionally located sales personnel promoting all of our products. Additionally, we offer some of our strongest lines and consultative solutions nationwide with support provided by our inside sales team. LabRepCo serves customers across the spectrum of the scientific marketplace which includes the "traditional" pharmaceutical, biotechnology and government research venues as well as academic, forensic and industrial research laboratories. Our products represent a broad collection of laboratory appliances and instruments which we expertly dovetail with the specific needs of our customers. The "consultative" solutions we provide are our specialty and we encourage you to view testimonials which attest to the value and quality customers have discovered with LabRepCo.
Our 28 sales professionals are usually within an hour or two of any account to meet customer sales and service needs. Headquarters is located in Horsham, Pennsylvania and houses a team of 25 operations and support personnel who can assist via phone or e-mail with technical support matters as well as e-commerce related business.
LabRepCo initiated a turnkey program for the laboratory construction and renovation marketplace. Through the efforts of our dedicated Project Team, we coordinate directly with Architects, Lab Planners and Engineers during all phases of construction. Many firms hired to design and or build a laboratory have little or no experience in this highly specialized area and LabRepCo can provide access to unique and delicate equipment that meets specifications and fills a gap that can be difficult to fill. For a resume of projects we have managed and an opportunity to view the equipment LabRepCo has placed along with the scope of the work we have completed, please visit our Project Portfolio.
As of January 1, 2019, LabRepCo is now an ESOP (Employee Stock Ownership Plan), with 100% of the company's stock being held by its employees. This positive change gives employees a financial interest in the success of the business, making the positive bonds between LabRepCo teammates, business partners and customers even stronger. The move towards an ESOP represents a very tangible way to reward those who have played, and will continue to play, a critical role in LabRepCo's success further satisfying our customers. Click here to learn more.
Whether you seek a direct relationship with one of our sales representatives or you prefer to utilize our online tools with our Freezer Rack Configurator, you can enjoy a depth of professionalism and experience that LabRepCo has provided like no other company for over 40 years. LabRepCo sells quality equipment to researchers who value solution oriented answers to their problems in conducting their important lab work.
Give us a try……you will appreciate the LabRepCo EXPERIENCE.
---
LabRepCo Leadership
Richard Dougherty
President
Richard graduated from Delaware Valley College with a B.S. in Food Science in 1983. He came to work for LabRepCo in June of 1983 and worked as a sales representative in the southeastern PA region for 4 years. In 1987 he took on the additional role of Sales Manager for the entire company and oversaw the sales force at LabRepCo through July of 2004 at which time he finalized the purchase of LabRepCo from its founder and became President. At that time, Richard became a majority shareholder of LabRepCo.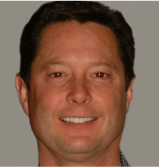 Dan Morris
Regional Vice President, Southern Region
Dan is a 1986 graduate of Elizabethtown College with a B.A. in Communications with concentrations in Public Relations and Marketing. He joined LabRepCo that same year and worked as a sales representative in the suburban Philadelphia area until 1991. At that time he became a Regional Manager and moved to North Carolina for a period to manage a newly acquired territory but eventually relocated to Cape May, NJ where he resides today. Dan became a Regional Vice President and shareholder of LabRepCo in September of 2004.
Gary Bissig
Regional Vice President, Central Region
Gary graduated in 1985 with a B.A. in Policy Management and Political Science from Dickinson College. In 1985 he went to work as a Commercial Lines Claim adjuster for PMA Insurance Company in Valley Forge, PA for one year and then became the Director and Vice President of Corporate Investigations for Sahlen & Associates where he stayed until 1991. From 1991 until 2001, Gary was a top sales representative for LabRepCo covering Montgomery County, PA but primarily, Merck & Co. in West Point. In 2001, Gary became Regional Manager of the Central Region. Gary became a Regional Vice President and shareholder of LabRepCo in 2004.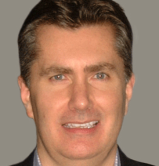 George Koutris
Regional Vice President, Northern Region
George is a 1988 graduate of Seton Hall University with a B.S. in Business. After graduating he came on board as a sales representative with LabRepCo in December, 1988. George worked in the NY metropolitan area as one of the top sales representatives until 1995 at which time he became a Regional Manager. George became a Regional Vice President and shareholder of LabRepCo in September of 2004.
Robert Wood
Senior Sales Representative
Bob graduated from Shippensburg University in 1984 with a B.S. / B.A in Business Administration with a concentration in Management. He initially worked as a training and service technician for Hybrid Image, Inc. and then in 1985 became the Director of Operations for International Data Refile, Inc. where he stayed until 1987. In 1987, Bob came to LabRepCo and has been one of the top sales representatives throughout his tenure with the company. In 2004, he became a shareholder of LabRepCo.