The -150C Cryogenic Freezer from PHCbi provides a reliable air phase cryogenic storage solution without the need for use of Liquid Nitrogen (LN2). This freezer is powered by a high performance auto-cascade refrigeration system to deliver superior cooling and temperature uniformity. Unlike traditional cryo freezers using liquid or vapor phase storage, the MDF-C2156VANC-PA model -150C freezer uses air phase cryogenic storage eliminating the need for a liquid nitrogen supply. Air phase offers an economical alternative to liquid nitrogen-based systems, with built-in redundancy safeguards for the ultimate in safe cryogenic preservation.
Benefits of Mechanical Cryopreservation:
Tight uniformity at -150°C, ±5°C
Minimizes consumption of LN2 where greater than 3% loss per day is typical
Reduces the LN2 handling safety hazard
Lowers total costs of ownership, reduces global energy costs of LN2 production to help meet facility sustainability objectives
Eliminates cross contamination potential of liquid phase storage
Why Choose the PHCbi -150C Freezer for Your Lab?
In addition to mechanical cryopreservation, the -150C VIP Plus series freezer also features an internal capacity of 8.2 cu. ft. giving you the option to safely store up to 150 standard 2" boxes (15,000 x 2ml vials) or 105 standard 3" boxes (10,500 x 4ml vials). These samples are protected by the patented VIP® Plus Insulation Technology providing a highly efficient, thin-walled cabinet and insulated inner lid to improve temperature uniformity minimize warm up during door openings or power outages.
Additional Product Features: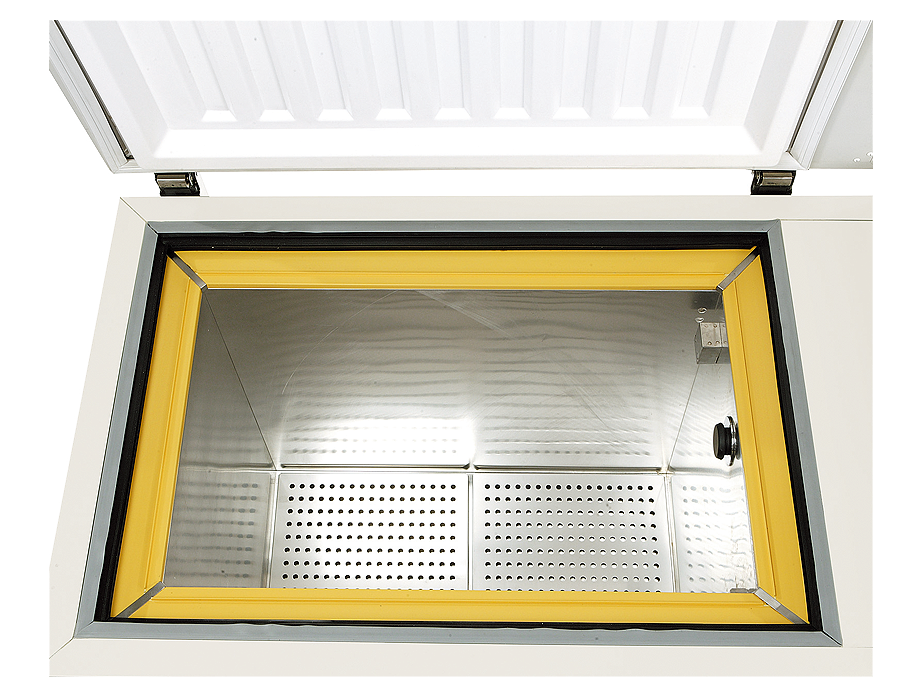 Creates reproducible temperature storage at any location within the chamber
Factory configured to use standard LN2 back-up system
Inventory flexibility; uses conventional chest freezer inventory boxes and racks
Chest design with sub-lids minimizes cold air loss during lid openings
VIP® Plus vacuum insulation protects load, protects against high ambient temperatures
Graphic LCD control panel with pop-up menus provides a visual display of operating data, predictive analytics, status reminders, data capture, storage and communication
Comprehensive audible and visual alarms for high/low temperature, power, filter, lid, diagnostics
Contact Us Today to Learn more about the -150C freezer and other PHCbi brand cold storage solutions.