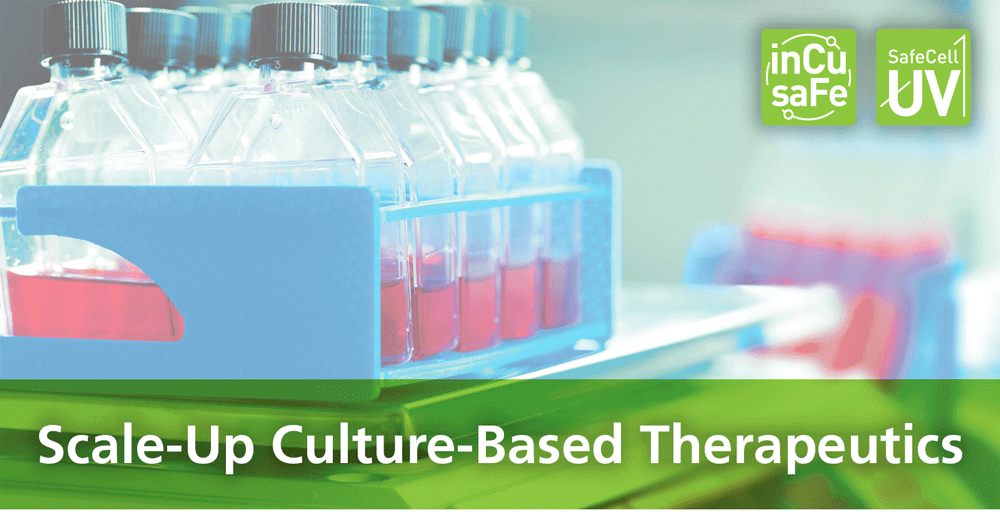 The PHCbi brand Large Capacity Reach-in CO2 Incubator (MCO-80ICL-PA) provides a state-of-the-art environment allowing for large volumes of enhanced cell growth and yield. Its design mitigates external threats that can contribute to cell contamination, stress and cell degeneration. This reach-in incubator is specifically designed to maintain accurate temperature and CO2 control.
Precision Environmental Control
For healthy growth to happen, cells require a stable, warm, humid, and stress-free environment. The PHCbi large capacity cell production incubator is designed to maintain accurate temperature, humidity and pH throughout the chamber.
Uniform Airflow
The horizontal cross-shelf directed laminar airflow system provides uniform temperature and humidity throughout the chamber even when at total capacity.
Airflow is automatically suspended when the door is opened to help minimize airborne contamination and maintain internal conditions.
Side plenum walls are perforated in an engineered pattern to create positive, evenly distributed airflow essential to quick recovery after door openings.
Engineered plenum airflow supply cannot be blocked.
Heat
Double pane, gas insulated front door panel provides insulation.
Inner individual shelf doors are optional to provide additional cabinet isolation for applications requiring routine door openings.
Humidity
Three humidity levels: off, low (80%), and high (90%) reduce media dehydration and offsets impact of motorized roller stacks, shakers and other contained equipment.
20L reservoir maintains internal supply at >5L with optional auto-refill.
Water automatically refills as needed to maintain internal temperature without disruption.
Water refill feature automatically pauses when front door is opened.
Water level sensor keeps reservoir >5L.
pH
Precision infrared CO2 sensor maintains pH level through real-time gas control over set-point range of 0 to 20%.
Infrared sensors are not affected by temperature or humidity like thermal conductivity detectors.
Real-time Infrared sensors are they fastest, most accurate way to get an incubator back to original conditions without overshoot.
Real-time independent monitoring optimizes CO2 consumption.
Clean, Anti-Microbial Surroundings
Cells can be highly susceptible to contamination which can diminish production yield. Once a contaminate appears in an incubator it is very difficult to eliminate, therefore prevention is essential. The MCO-80ICL-PA reach-in CO2 incubator incorporates active and passive decontamination to alleviate contamination and uncontrolled growth.
Passive Surface Decontamination

The interior of the incubator is constructed of a copper-stainless steel alloy, combining the structural durability and anti-oxidative properties of stainless steel with the anti-microbial properties of copper for a clean, strong, surface that helps eliminate rogue contaminates.
Active Atmospheric Decontamination
Incorporated SafeCell™ UV lamp continually decontaminates the humidity water source.
Airborne contaminants introduced during door openings are destroyed as they encounter the humidity reservoir.
Airborne contaminants are eliminated by an automatic UV cycle that activates for a specified period after each door opening.
Incubator contents protected against UV exposure from lamp located safely below the interior base.
Microprocessor Control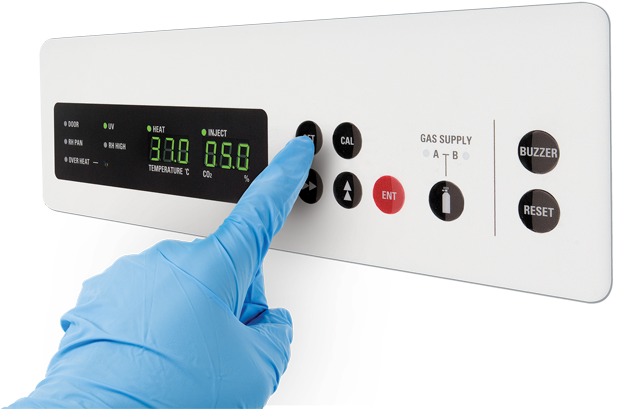 All incubator functions are managed by a fully integrated microprocessor controller.

User-Defined set-points
Deviation Alarms
Independent LED displays for CO2 and Temperature
Remote alarms incorporate into Building Management Systems
Efficient Cabinet Design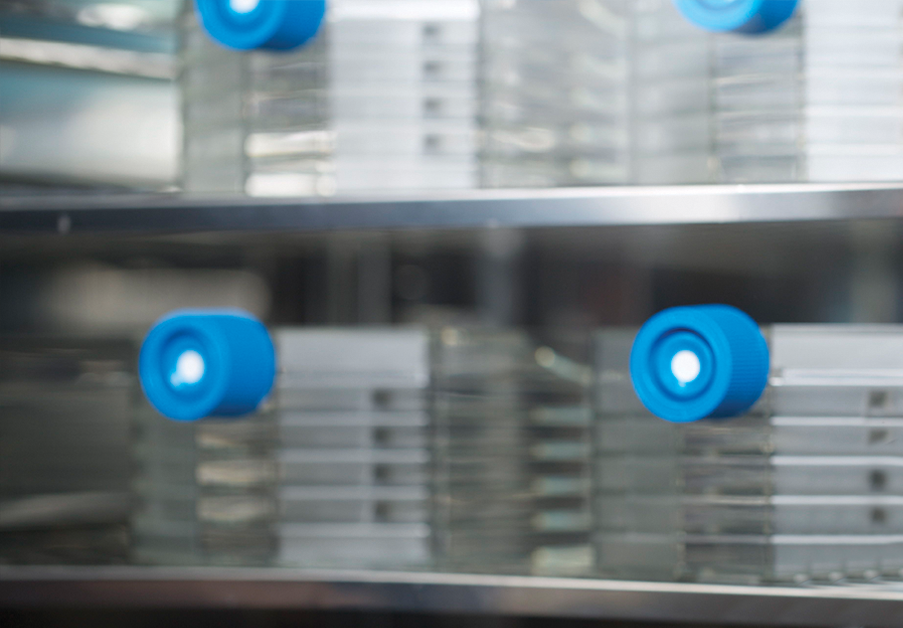 The MCO-80ICL-PA is a space-saving incubator sized to maximize your storage potential while maintaining a reduced laboratory footprint.
Robust construction accommodates added weight when large stacks, agitators or shakers are used.
Three or four-shelf interior standard with custom configurations available where shelf flexibility is needed.
Shelf weight rated up of 150 lbs.
For more information or to request a proposal on the PHCbi brand Large Capacity CO2 Incubator (MCO-80ICL-PA) click here.