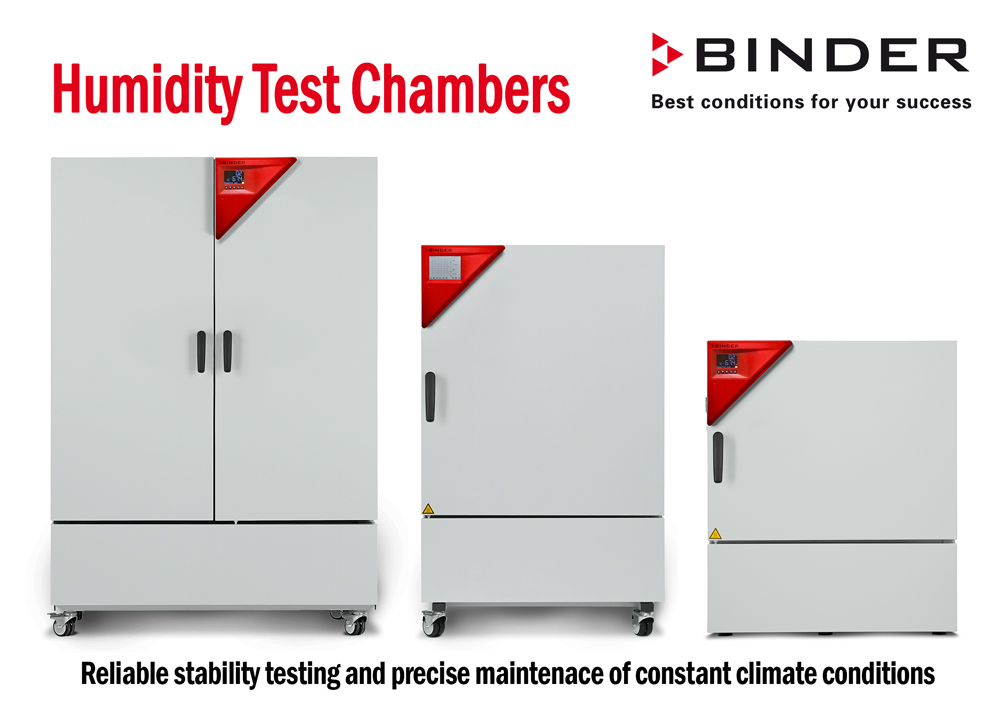 BINDER offers a broad range of humidity test chambers with homogenous temperature and humidity conditions even under full load. The equipment is built for consistent stability testing, and precise maintenance of constant climate conditions. While focusing on your application, the GLP-compliant Multi Management Software APT-COM 4 takes care of all monitoring and documentation processes.
While BINDER products are always Made in Germany, their humidity test chambers are 100% compliant to ICH guidelines and prove to be the best possible product. With applications such as stability tests of new drug substances at 40°C/75%RH or soak tests and conditioning at 85°C/85%RH, they have the right solution.
Focus on your application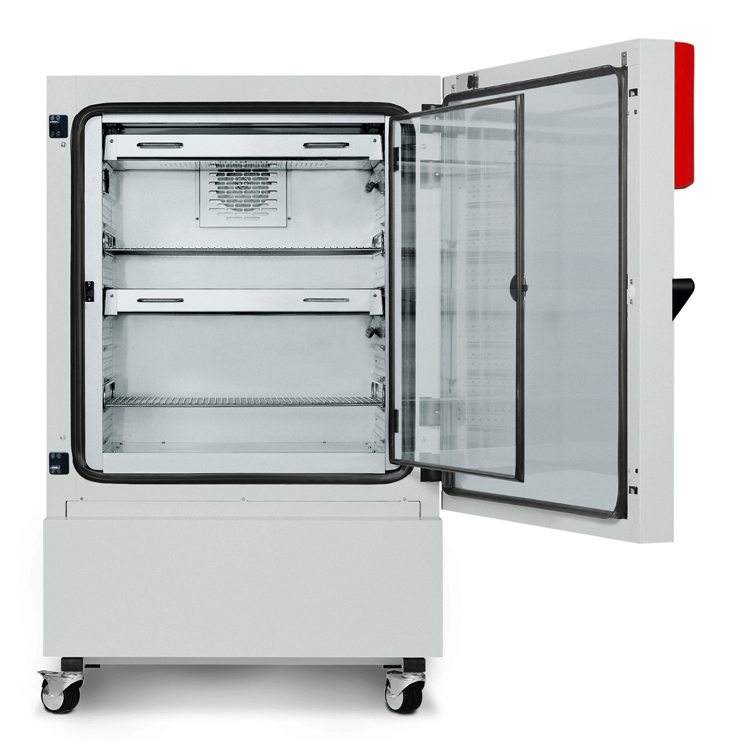 An optimized compressor-based system guarantees a stable and accurate temperature performance from 0°C to 70°C independent from fluctuating temperatures in the surrounding environment. This can help you to save money and can allow for up to 30% more storage for samples.
The double-side horizontal air flow combined with the unique stainless-steel heat exchanger is superior to single-sided designs by providing up to 4 times more accurate conditions over each shelf. This design allows you to save time and to stack your samples inside the chamber in any way you should choose to.
The durable highly resistant interior comprises of 100% stainless steel as well as the world's only stainless steel heat exchanger for humidity test chambers. These humidity test chambers are built to last and produce superior results time and time again.
So that you can manage your deadlines and not the equipment maintenance, there are vital services including unit maintenance, calibration and qualification by BINDER trained service personnel provided.
Outstanding features compared to conventional chambers:
Double sided horizontal air flow, instead of less accurate singled-sided.
Up to 4 times better temperature accuracy.
Precisely defined lower temperature instead of "wishy washy" TA+ specifications.
Up to 2½ times faster recovery time at 40°C/75%RH
Up to ⅓ more load per shelf, enabling more specimens per study.
Click here to view a full selection of Humidity Test Chambers from BINDER