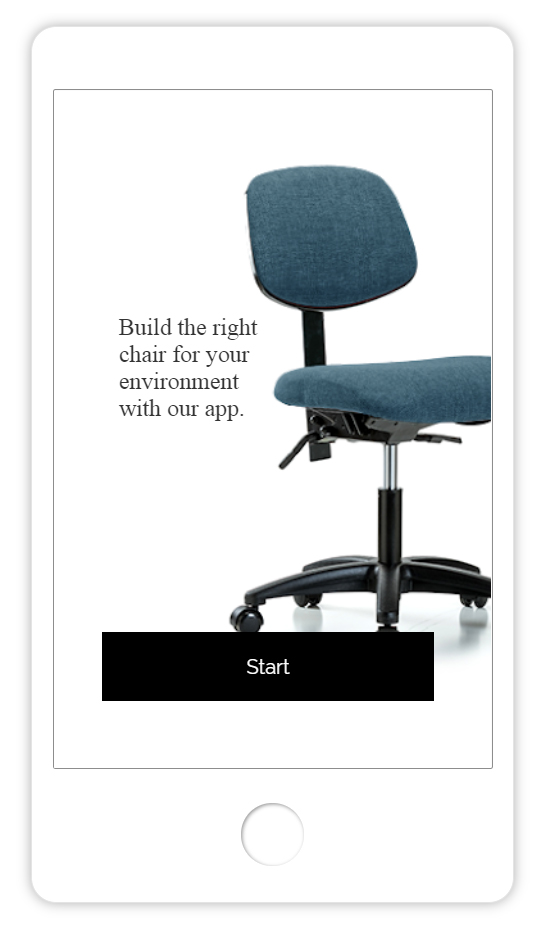 With thousands of options to choose from, finding the right laboratory chair solution for your facility can be difficult. The Build a chair app was developed to help our customers quickly and easily customize a laboratory chair in a few clicks. The build a chair app offers a wide range of options so that you can purchase the most durable and ergonomic/comfortable chair for your work environment.
Select from options including:
What type of environment do you have and where will the chair mainly be used?
What material would you like for your chair?
How tall is the work surface the chair will primarily be used at?
Which type of chair do you prefer? standard or larger back chair, regular stool or tractor stool.
Do you prefer your chair to have a tilt option?
Do you prefer your laboratory chair to have arm rests or none?
Once you have made all of your selections, you will be presented with your custom chair suggestion and from there you can make other customization's to view different colors or options and then simply request a proposal.