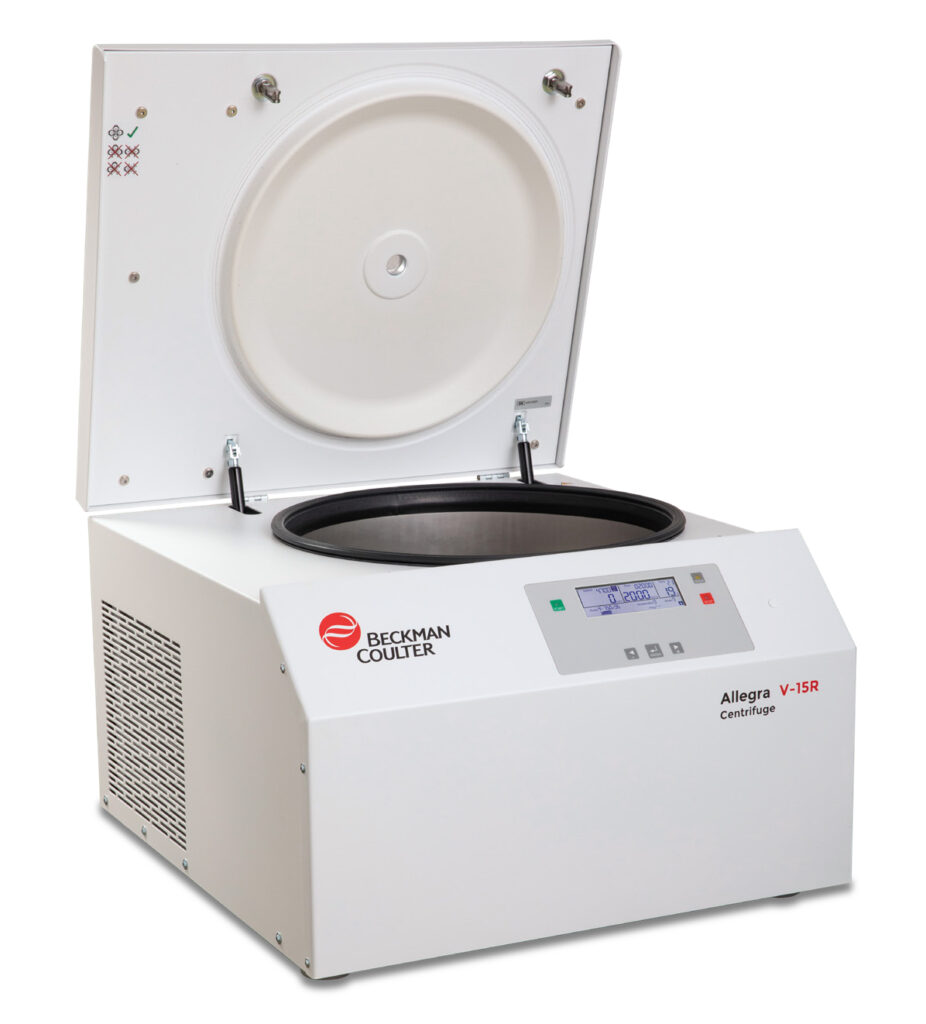 The new Allegra V-15R benchtop refrigerated centrifuge from Beckman Coulter Life Sciences is a compact 3-liter centrifuge. This benchtop refrigerated centrifuge is powerful but offers a small footprint. The Allegra V-15R has the ability to spin plates, tubes and bottles, making it ideally suited for a variety of applications. The Allegra V-15R benchtop centrifuge brings more versatility to your lab allowing you to free up benchtop space and support multiple workflows with just one instrument.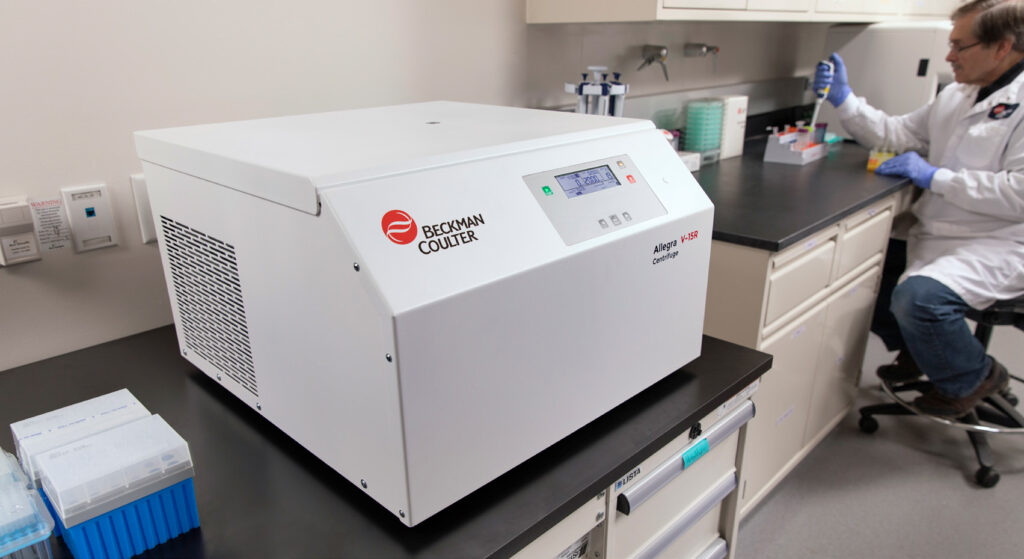 Beckman Coulter's new benchtop refrigerated centrifuge offers a gravitational force of up to 20,412 x g with speeds up to 13,500 rpm. This unit also offers consistent temperature control with ranges of -10°C to 40°C (+14°F to 104°F ). Both of these features make this centrifuge ideal for evolving labs looking to spin samples faster and longer without overheating your samples.
Greater Temperature Control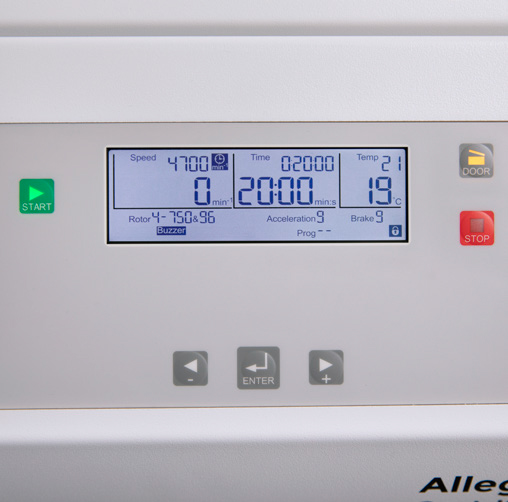 The Allegra V-15R benchtop refrigerated centrifuge maintains a consistent temperature allowing you to spin faster and longer without overheating your samples. With the addition of the Rapid Temp and Eco Mode features, this will allow for even more efficiency and functionality.
Rapid Temp: You no longer need to confirm the speed and time for pre-cooling. With Rapid Temp, the chamber can be pre-cooled to a defined temperature, ensuring optimal sample protection.
ECO Mode: To reduce energy consumption and extend compressor life, ECO Mode deactivates the compressor after a pre-selected duration of up to 8 hours in 30-minute increments. Say goodbye to condensation pooling.
Refrigeration: The V-15R centrifuge uses CFC-free refrigerant and allows you to set a temperature from -10°C to 40°C.
Some additional features of this benchtop centrifuge are:
Ergonomic design with a soft-close lid for stress-free closing.
Enhanced safety with an automatic rotor ID & cycle count, built-in imbalance sensor and biosafe rotors & covers protect the centrifuge, your samples and the user.
A broad rotor and adapter selection adds versatility with the ability to spin commonly used tubes, bottles and plates
Intuitive, easy-to-read backlit display.
Quiet operation of ≤55 dBA, at max speed, reduces noise pollution in the lab.
Compact footprint so your centrifuge can easily fit on the bench with the flexibility of using an optional mobile cart to completely free up the bench.
Simple & seamless operation with 50 programmable runs and an easy-to-use interface with illuminated buttons to quickly visualize the statue of a run.
Fill out the contact form below to request a quote or more information: