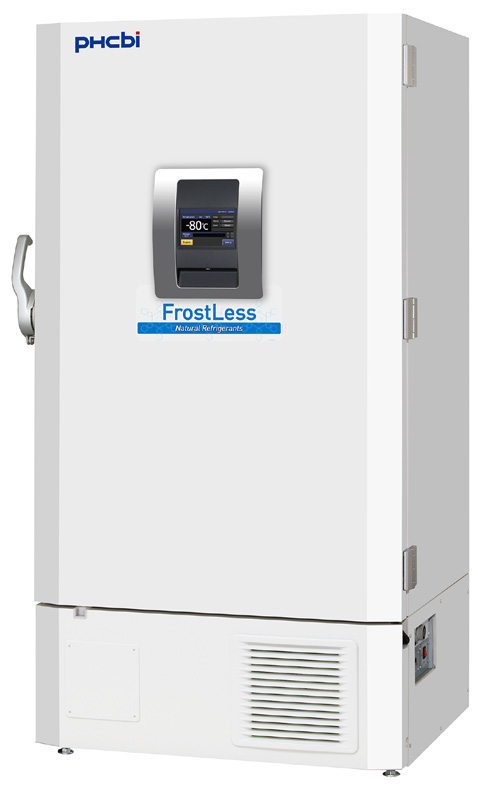 At LabRepCo, we take pride in bringing you the latest advancements in laboratory equipment. Today, we're excited to introduce the newest innovation from the PHCbi brand, the MDF-DU700ZHA-PA model VIP ECO Natural Refrigerant FrostLess Ultra-Low freezer. This ULT freezer is designed to meet the evolving needs of modern laboratories. Say goodbye to frost build-up problems and welcome a new era of efficiency and performance in ultra-low temperature storage.
The Frostless Solution
Frost build-up has always been a challenge in ultra-low temperature freezer storage, causing damage to freezer components and increasing maintenance requirements. But the MDF-DU700ZHA-PA model freezer is here to change the game. This cutting-edge ultra-low temperature (ULT) freezer not only outperforms our previous models in minimizing frost build-up but also maintains the reliability and energy efficiency that laboratories demand today.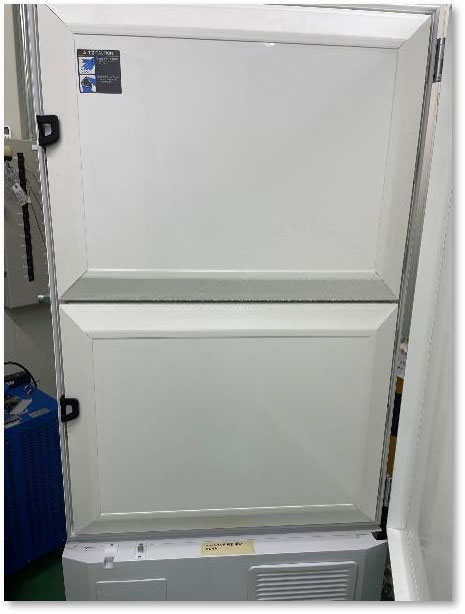 The standout feature of this freezer is its ability to combat frost build-up. The frost resistant inner doors feature a thermal insulation design preventing large amounts of frost buildup. Using the residual heat from the refrigeration system, the perimeter heater under the gasket allows for gentle warmth reducing ice buildup on the door gasket.
Less frost build-up means less stress on the outer door and latching mechanism. This ensures a longer life for the ULT freezer all while reducing added costs with less maintenance requirements, better energy efficiency and preserving optimal performance. Additionally, less frost means less manual labor from your laboratory personnel which ultimately improves lab workflow and efficiency.
FrostLess Ultra-Low Freezer Technical Specifications:
The PHCbi VIP ECO Natural Refrigerant Frostless Ultra-Low Laboratory Freezer boasts a spacious 25.6 cu. ft. (725 L) volume, providing ample storage capacity for your laboratory needs. It can accommodate up to 528 two-inch boxes along with 24 freezer racks, ensuring organized storage options. The temperature control range spans from -40°C to -86°C, offering precise control over the storage environment. Powered by a microprocessor with non-volatile memory and featuring USB data retrieval, the controller simplifies operation and data management. The cooling method, a Cold Wall with a synchronized variable speed cascade system, ensures optimal performance. This environmentally friendly freezer utilizes natural refrigerants (R-290 and R-170) while consuming just 7.1 kWh/day at a steady state of -80°C, reducing energy costs. With a generous 5-year warranty covering parts and labor, this freezer is a reliable, long-term investment for your laboratory.
FrostLess Ultra-Low Freezer Additional Features:
Energy Efficiency in the FrostLess Ultra-Low Freezer
The MDF-DU700ZHA-PA is ENERGY STAR® Qualified, featuring smart compressors, natural refrigerants, and integrated electronics that lower your facility's operating costs. With an energy consumption rate of just 7.1 kWh/day at a steady state of -80°C in a 23°C ambient setting, this freezer helps you achieve your sustainability goals without compromising ultra-low temperature performance.
Security Control and Monitoring
A user-friendly color LCD touchscreen, mounted on the door, provides full user control. The USB port allows for easy data transfer to a PC. All performance attributes are displayed directly on the screen, making it convenient for laboratory staff. Optional cloud services for remote monitoring are also available for added peace of mind.
EZlatch Door Handle
The EZlatch system simplifies freezer access with one-handed operation. It's engineered to tolerate frequent door openings, making your lab operations more efficient.
LabSVIFT Cloud Services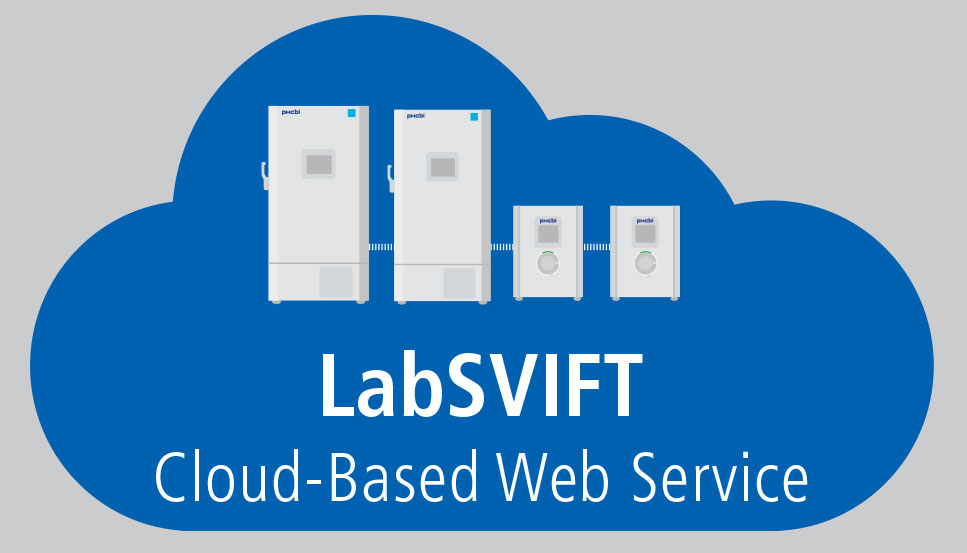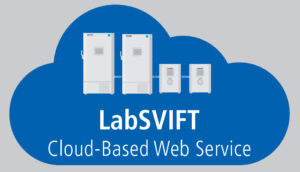 For those who seek advanced monitoring capabilities, PHCbi offers LabSVIFT Cloud Services for all of their laboratory equipment. These services allow you to remotely monitor critical freezer functions in real-time, including chamber temperature, alarm conditions, door openings, ambient temperature, and optional audit trails. This service can be set up for multiple units and multiple areas or locations to bring everything together in one easy to use platform.
Conclusion
The PHCbi VIP ECO Natural Refrigerant Frostless Ultra-Low Freezer is a game-changer in the world of ultra-low temperature storage. With its innovative features, reduced frost build-up, energy efficiency, and advanced monitoring options, this freezer offers a holistic solution for modern laboratories. Make the switch to the future of cold storage and experience the benefits of less frost, lower operating costs, and enhanced security and monitoring. Contact us today to learn more and elevate your laboratory to the next level with PHCbi's latest innovation.