We have compiled the top Reasons to Store Your Vaccines in a CliniCool Medical-Grade Refrigerator or Freezer:
The Centers for Disease Control and Prevention (CDC) recommends storing all vaccines (or other temperature sensitive medications) in stand-alone, pharmacy grade/purpose-built units. LabRepCo's CliniCool series of medical grade refrigeration offers reliable cold storage specifically for this purpose.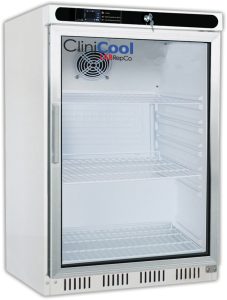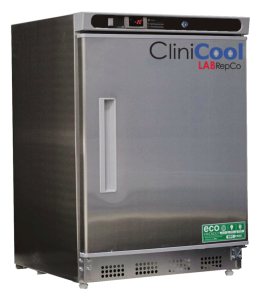 Vaccines should be monitored continuously to ensure the safety and effectiveness of the vaccines within. All LabRepCo's CliniCool Refrigerators & Freezers come standard with microprocessor temperature controllers for excellent temperature accuracy; digital temperature displays; audible & visual hi/low temperature alarms; and internal fans for even temperature distribution throughout.
Refrigerated vaccines should be stored at temperatures between 2° C and 8° C (36° F and 46°F) and vaccines stored in the freezer should maintain temperatures between -50° C and -15° C (-58° F and +5° F). CliniCool Units maintain a strict temperature for the storage of refrigerated (+35°F to 46°F) and frozen (-58°F to +5°F) vaccines.