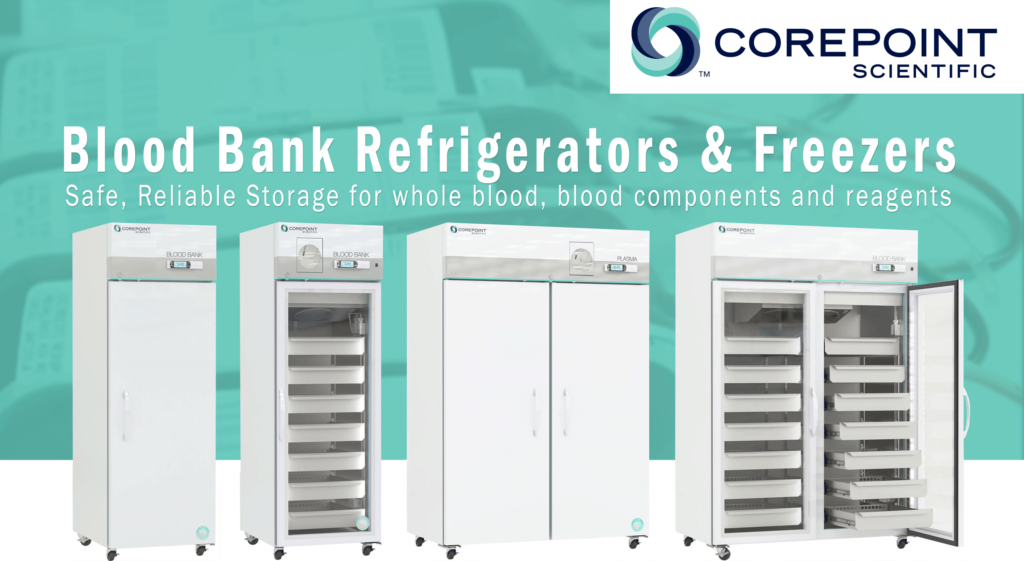 The Corepoint Scientific brand of Blood Bank Refrigerators (BBR) & Plasma Freezers are designed to safely store whole blood, blood components, reagents and other blood products. Blood bank refrigerators offer precise temperature uniformity at temperatures of +4°C, while plasma freezers provide constant storage at -30°C. These refrigerators and freezers are commonly used in blood banks, hospital and other clinical settings. The Corepoint brand of blood cold storage models offer industry leading features combined with superior temperature performance, security, energy efficiency and product support. Read below to learn more about specific features offered.
Corepoint Brand Features:
Available in 23 (single door) and 49 (double door) cubic foot sizes
Solid or Glass Door Units available (glass door option available only for refrigerators)
Variable Speed Compressor
PID Controller:

Temperature Logging
Event Logging
Battery Back-up with full Alarm/logging capability

Liquid Glycol & Solid Ballasts
Stainless Steel Drawers
Optional Chart Recorder
Natural Hydrocarbon Refrigerants
EPA SNAP Compliant
Warranty: 2 year parts & labor, 7 year compressor warranty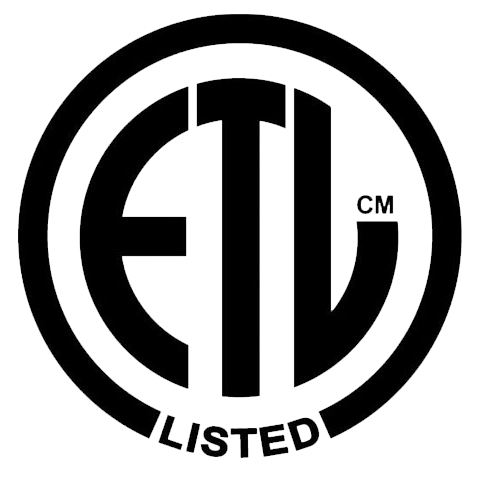 On top of the variety of features listed above, the Corepoint blood bank refrigerators and plasma freezers are also listed as FDA Class II Medical Devices. These refrigerators and freezers have also been tested to meet AABB/FDA requirements for blood, plasma and other blood product storage. Finally, these cold storage units have also been tested to be certified as ETL and cETL Listed.
For more information on the Corepoint Brand of Blood Bank Refrigerators and Plasma Freezers, choose from a product category below:
The difference of Laboratory vs Blood Bank Refrigeration Requirements:
| | | |
| --- | --- | --- |
| Typical Laboratory Requirement | Characteristic | Blood Bank Refrigeration Requirement |
| No FDA Oversight | FDA Regulation | Must meet strict FDA requirements |
| Application dependent: 1C to 10C most common for refrigerators, -20C most common for freezers | Temperature Control | Refrigerators must operate between 1C and 6C. Freezers must operate at -30C with complex requirements (-18C Max) |
| Application dependent | Temperature & Event Monitoring | Temperature & events must be monitored, recorded and reportable. |
| Coated steel and aluminum | Materials | Stainless Steel, corrosion resistant materials with high cleanability |
| No guiding requirement | Quality Control | FDA / ISO 13485 level quality management |
| No guiding requirement | Product Traceability | Full traceability for all units and batch builds |
| Wire shelves most common | Storage Method | Stainless steel sliding drawers |